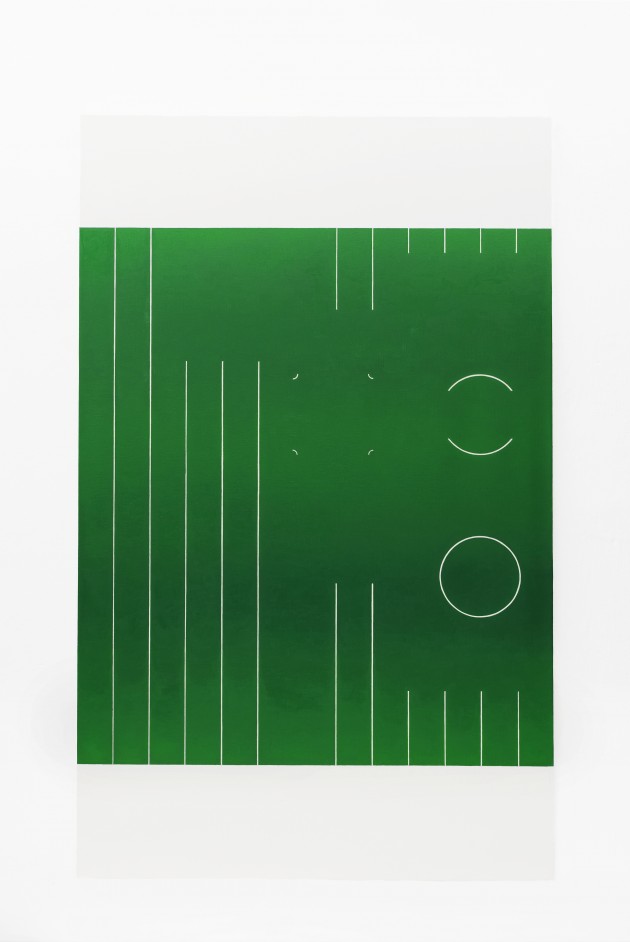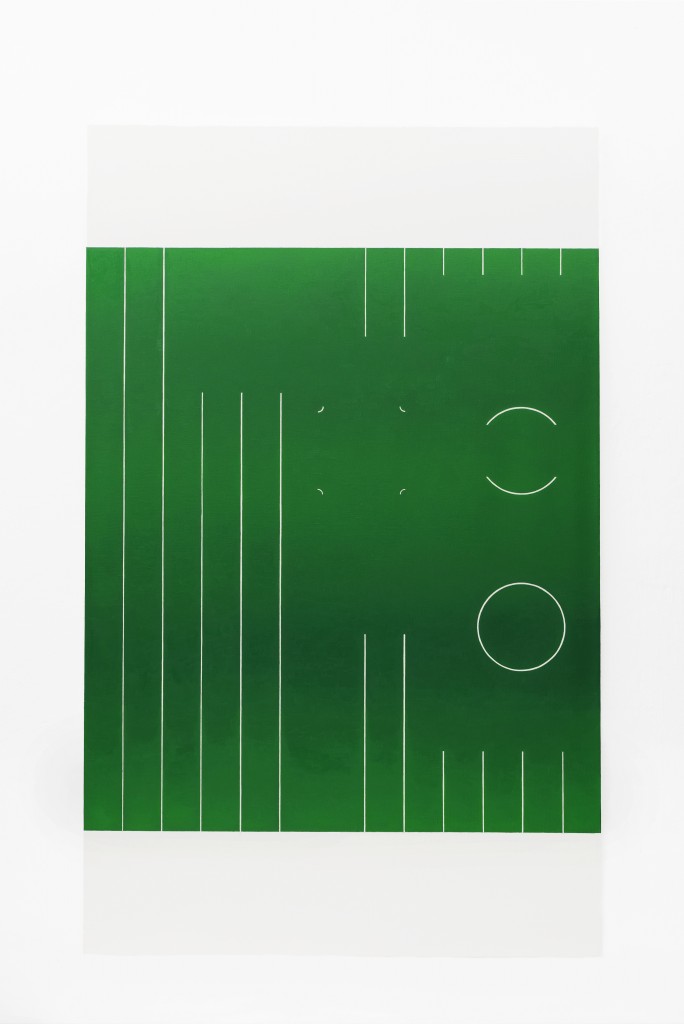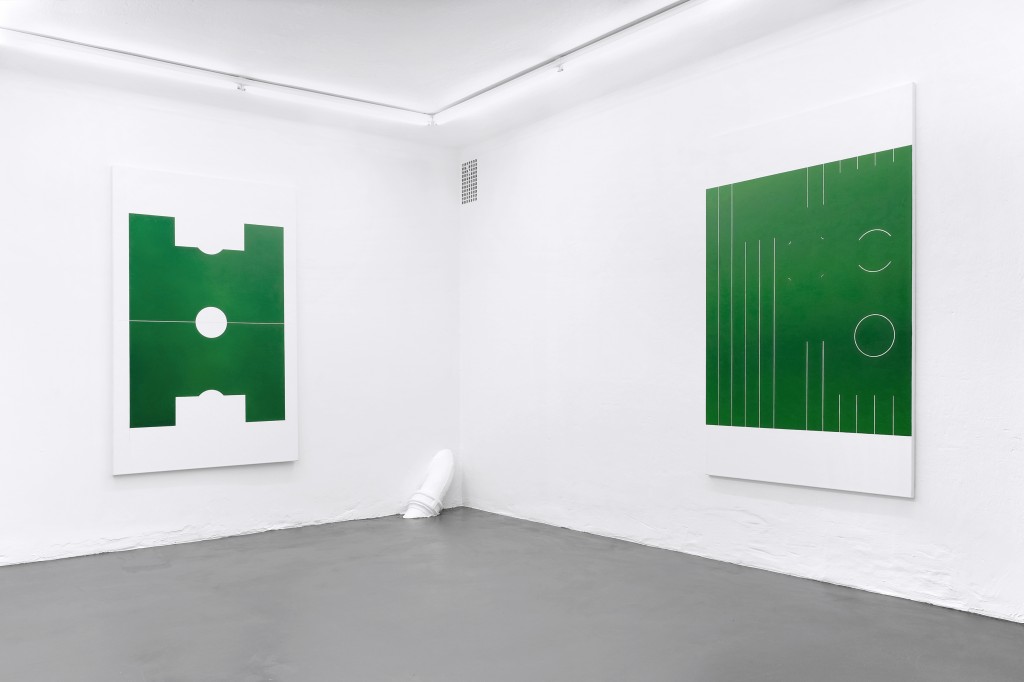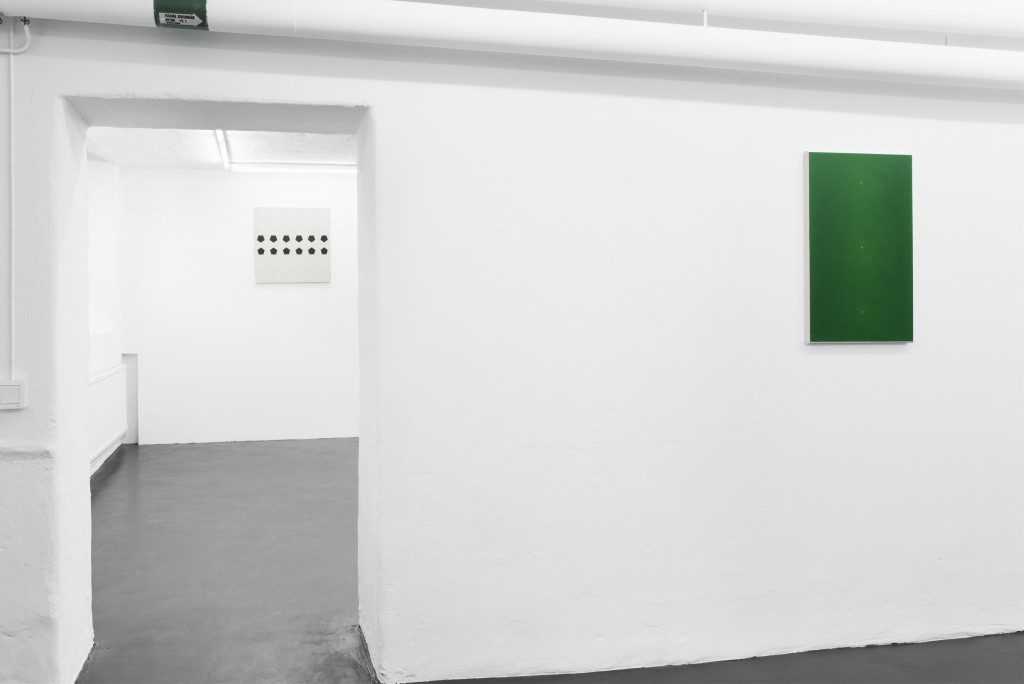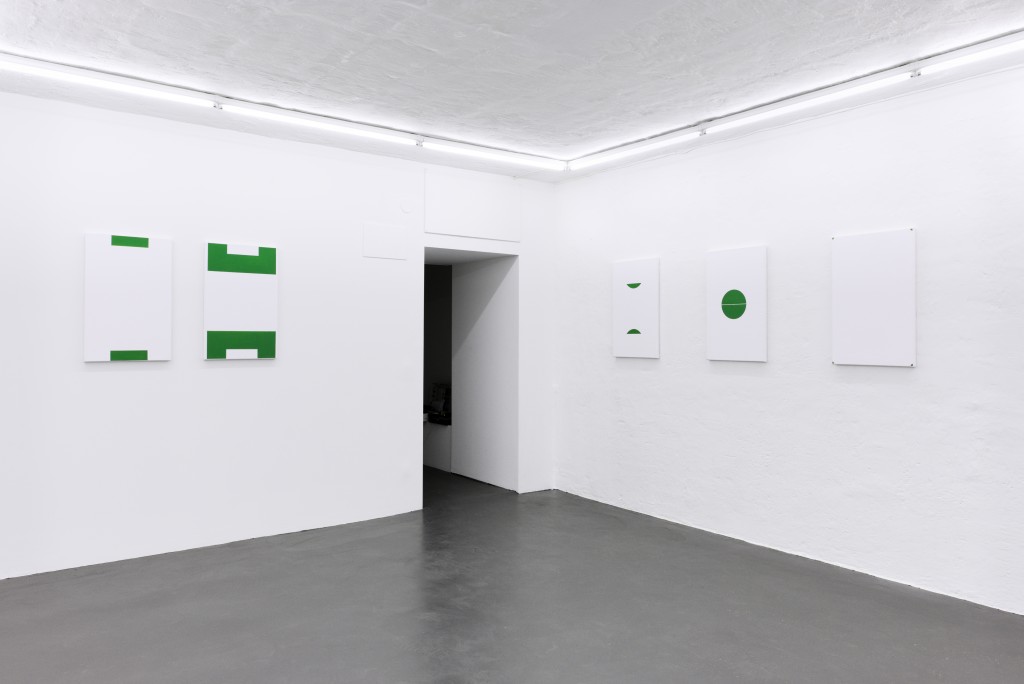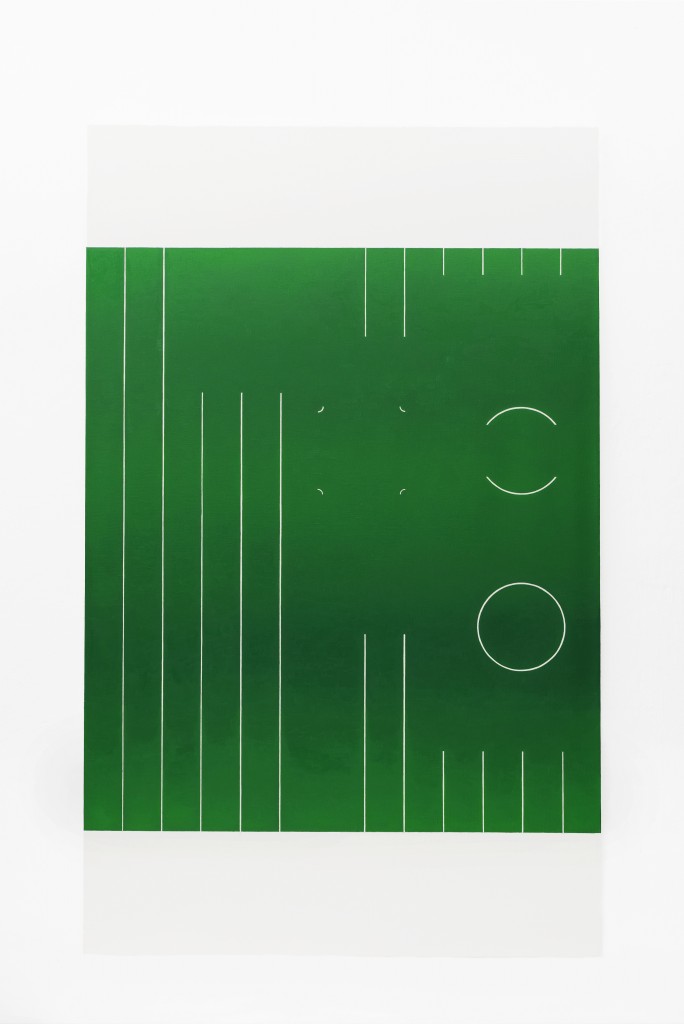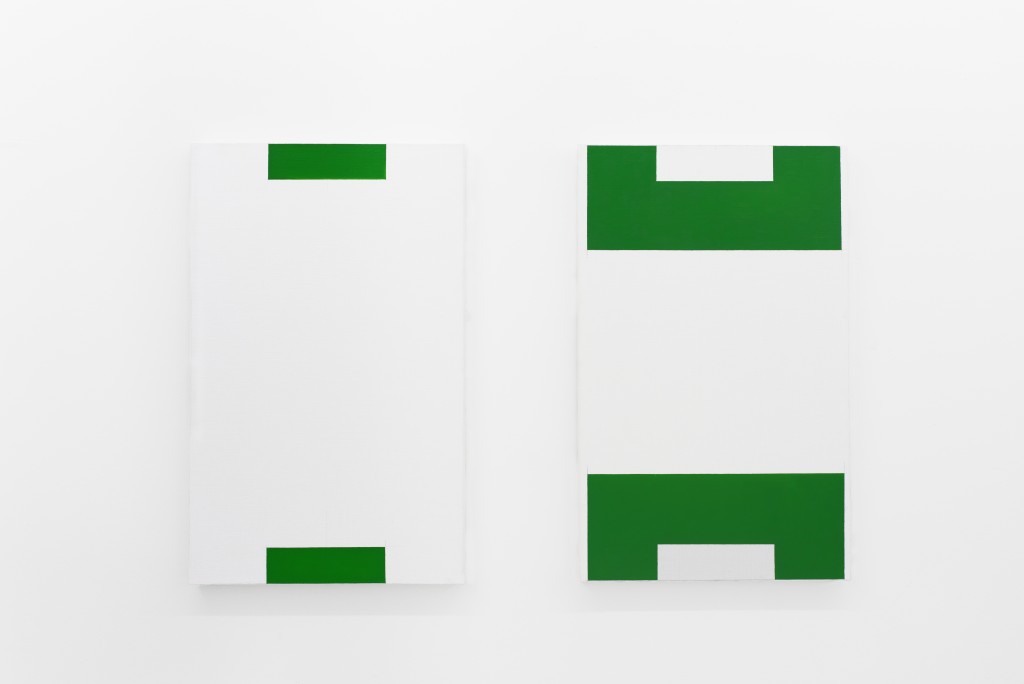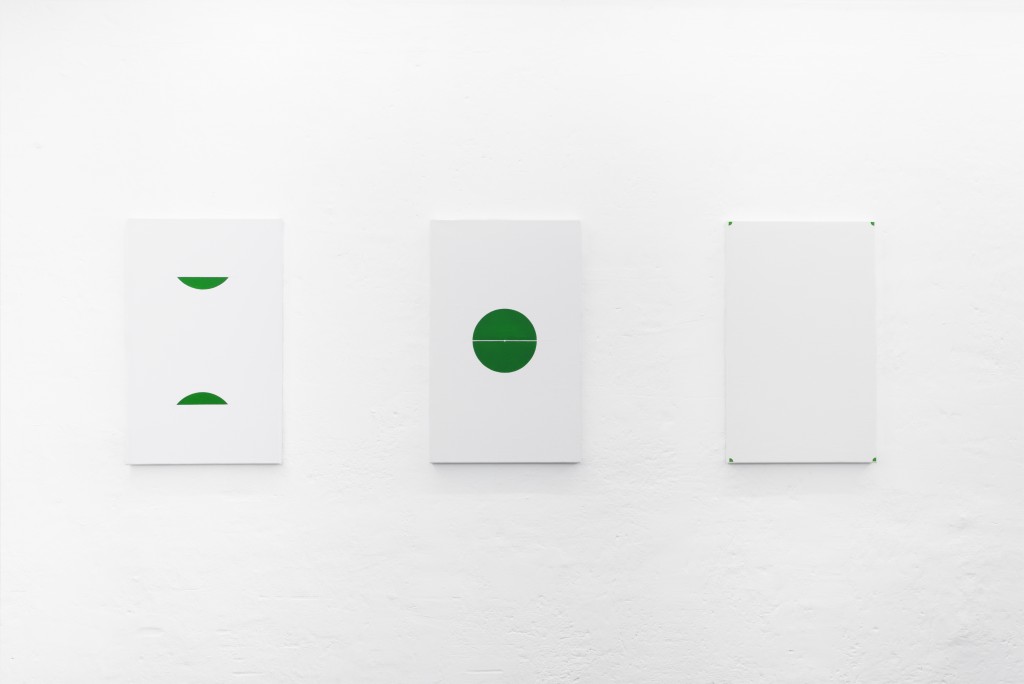 Sjöstrand is a painter! She explores the way the medium can depict our everyday lives and lived experiences. She does it out of an interest in various subject matters and motifs whether it be a dog's anus, bruises inflicted on her own skin by fellow artists/painters. Or, as the new works for her exhibition The Field at the gallery, the strategies, constraints, rules and physical boundaries, shapes and lines of a football game.
Sjöstrand is passionate about detail. Her paintings show traces of hard labor and an urgency to understand new areas of society, previously unknown but yet familiar to her knowledge and practice. As in many abstract and minimal paintings in art history, it might appear simple, but reduction and precision is never easy.
When visiting Sjöstrand in her Oslo studio in August 2017, it had been a few years since I've seen her work in real life, even though following it eagerly online and via social media, I was not prepared for what I was about to see. Her previous projects like, Bruises, which we exhibited in the gallery in October 2013 in the group show Surface Core, images here >> and the project WORK, images here >> she used large gestures on the canvas, abstract but pictorial at the same time. In The Field however we at first glance stand in front  of canvases, with green lines and shapes, on almost bare/raw white grounded canvases, with some pencil marks left. Shapes and combinations familiar to the eye and memory but at first not clear.  The green fields are not just flat surfaces they are intense painted areas, like in the above mentioned previous projects. Simultaneously broken up, but yet connected and integral to each other. The canvases describe in abstract and minimal painting the physical dimensions that constitutes a football game, scaled 1-10, expect for the one depicting the actual football, the key player, its depicted in a 1-1 scale, howering above us high up on the walls of the gallery.
As a gallerist, football enthusiast and childhood player and defender, to see an artist take on the subject matter of football and with the same passion as a football player and its crowd, is exciting!
Sjöstrand's research has involved going to the dominant Swedish team Malmö FF games, discussing the project with writer and Swedish Radio football journalist Nils Markus Karlsson, as well as reading the FIFA manual Laws of the Game, back and forth. She breaks down the subject and builds up her own interpretation of it: through pigment, and hard work. She describes it as a fascination, to understand something that many are involved in, there are rules but also rule breakers/offenders, passion and a lot of opinions.
It is what can be said about art as well.
Welcome
Ola Gustafsson / ELASTIC Gallery
foto: Niklas Hansson